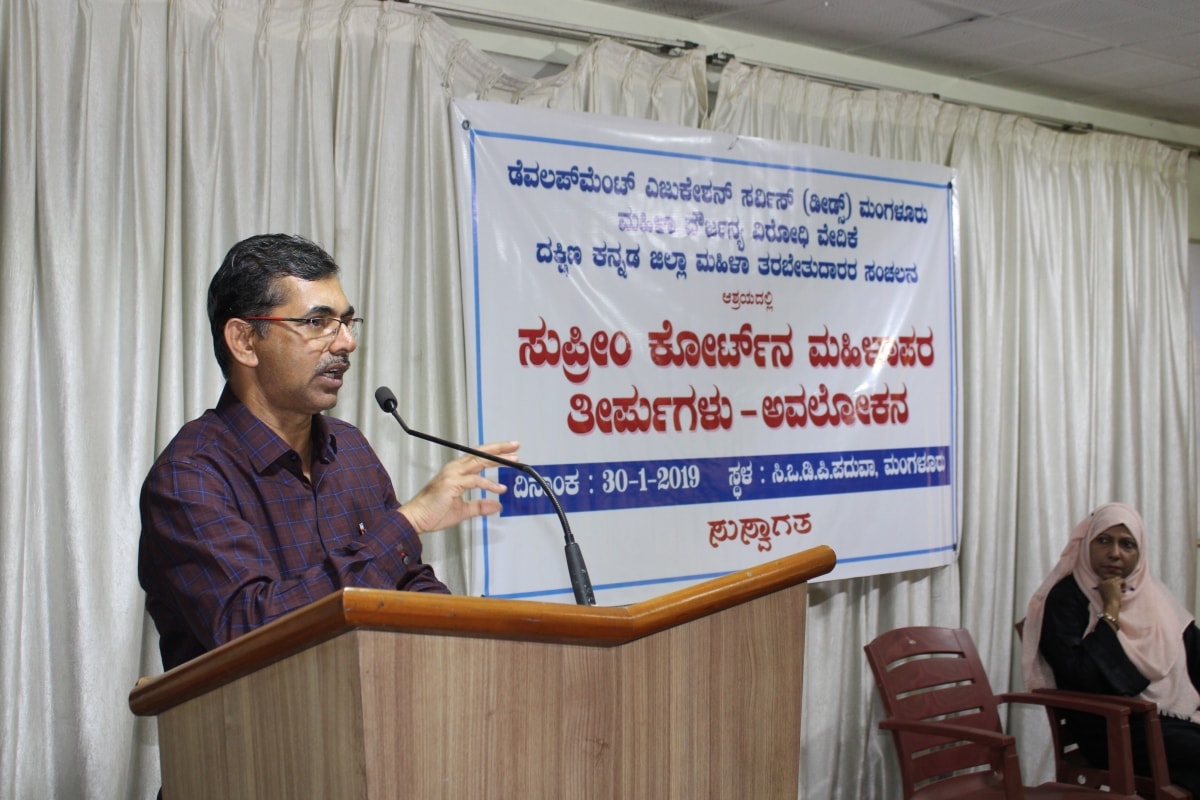 DEEDS has an
Advocacy and Legal Aid Centre
implementing what the training personnel have been talking during training programmes regarding enforcement of women rights and support to women deprived of rights and victims of abuse. DEEDS have been in the forefront fighting legal battles of many women till the end. Support is rendered to women to fight their cases, a panel of lawyers fight their cases in the courts. Around 60-70 cases of violence are successfully addressed by the legal team in the current year. Sensitizing of the justice delivery system has gone hand in hand all along.
The important learning are shared through Seminars and workshops conducted periodically.
Right To Information and Advocacy
DEEDS takes up advocacy on gender aspects making use of RTI. Many useful information on Internal complaints committee to prevent Sexual Harassment at work place , Implementation of Compulsory registration of Marriage , Child marriage , Voluntary paralegals under DLSA (District Legal Service Authority) etc. is obtained and used for campaigns, and advocacy. Individual make use of RTI expertise available at DEEDS.